Photography has always been an expensive hobby. But if your work is distinguished by an interesting content, as well as has a good exposition, lighting, and sharpness, this hobby can bring you money, enough to cover the costs, and eventually, pay up your whole life. The right photography processing software is the key to success here. So, if you are a photographer who wants to earn big money on photography, use photography processing techniques and tools which are not less profitable to utilize. Which ones? Let's see.
Photography Processing Tips
There are two basic methods available to make photo:
1. The first is to shoot portraits and weddings, as well as take some pictures of Realtors companies aka to picture real estate.
Agree, this is quite a hard way to combine the time between work and play. There will always be unexpected problems either at your full time or at your part time photography job. That is why many professional photographers tend to protect themselves using extra hardware (filming two cameras at once) or insurance guarantees, etc
2. The second way to make money is to photograph for the future, and then look for a market tendency to realize the readymade materials. For a beginner, this is probably the most appropriate option, since it makes it possible to shoot what you like and continue to deal with your main non-photography business.
3. The third way is to become involved in photography post production activities like editing or proofing, retouching, etc. That's where the top photography proofing software will be what you need for a higher income or at least a better prestige.
There is a large number of potential buyers of your photos or people who need corrections: newspapers, magazines, poster producers aka designers, printers, professional photographers, and editors, etc. Free photo stocks and small postcards makers, as well as the image library owners, anyone whose business may be somehow related to photography usage.
To succeed in this field, you need to find an appropriate photographic market and time to deliver what the market demands, and Voi la! As in any business, it is always difficult to start in photography processing, so be prepared to failures. But do not be discouraged. Continue to learn from your mistakes, learn more about the market you're working at, and then be sure to get off the ground.
Most savvy customers are now demanding digital pictures. Majority of photo requirements are the same:
RGB TIFF format,

Resolution 300 dpi.

But for e-mailing files are traditionally converted to JPEG format to reduce the load time.

Sending CD, attach a listing with thumbnails of all the photos to it or create a separate folder with photos in low resolution so that the customer can quickly view them. And do not forget to add copyright information in the EXIF, to protect yourself from misunderstandings to the maximum. Legacy in photography processing workflow is a cornerstone, so be ready to get legally educated and keen on financial nuances.
The payments usually range from 10 to 100 dollars per photo. Sometimes you can try a barter: changing your photo session into equipment rent or vice verse.
4 Major Ways to Profit
The leading photography processing tutorials may give you a dozen pieces of advice how to profit at photography and here are some major ways available to everyone:
#1 Wedding Photography
Wedding Photography is quite a favorite activity. This is probably the most profitable and stable photographic niche market. People keep getting married all the time despite the financial or social declines and other reasons. Every second couple is more likely to order a book dedicated to a significant day of their memories. One day of the wedding photographer can bring more profit than the rest ways described below. Your chances are higher here, especially if you have a lot of friends at the age of "slightly over twenty."
Four tips for those who plan to do wedding photography
Never do it for free! A symbolic fee should be claimed, regardless of who your customer is, a stranger, a relative or a friend, or the head of your company department. Find a price that will suit both of you. Occupation of a wedding photographer demands an ability to bargain if necessarily as well as go on compromises and having the entrepreneurial flair. You will be working on the photos that will be of high value to the customer, and shall have the right to ask for the work a decent wage.

Find a master. Of course, you are willing to do your job as best as possible, but if it's your first wedding, you are not ready. There are a million things you need to know! It is best to learn from a master in practice. Find an experienced wedding photographer with more than a decade of professional activity, and let him follow you and direct you at your first wedding. You will have a valuable feedback.

Rent equipment if possible. If you are just starting out, there's no need to buy the tools you cannot make head or tail of. It's likely your photographic equipment is poor, and the wedding photography technical equipment is too essential. To get a high-quality wedding photo, you need a top-notch equipment and a photo processing tool, but it does not mean that you have to invest a few thousand dollars in the first wedding right away.

Be communicative. Find the contact with the bride and the groom. Understand their desires and expectations, which way they want to see their wedding and the album at the end, etc. The better and closer the relationships between the photographer and the honeymooners, the better the photos will be. Photography profession demands intricate psychological approach too.
#2 Real Estate Photography
Again, people are buying property all the time. After they get married, of course.) No matter the global crisis tendencies or personal financial issues, they tend to pick for buy or rent the most beautiful apartments or houses in the neighborhood. Who's gonna help them with that?- A photographer, sure thing.
A private real estate market is once again gaining momentum, and it also gives the photographers an opportunity to earn, because agents need the facade and interior photographs for the house sales.
In this case, it will be useful to prepare a portfolio for a company-customer. If you are serious about making money, there's no need to waste your time on free shooting! Set the price for the service and stick to these figures in the negotiations with the customer. The average price for this type of photography may substantially vary regionally, so before you set the rate, try to find out the price range for your real estate location.
Several ideas for pricing
Have your rates fixed.

Fee for filming + percentage of sales. Remember this formula. Just like the singers can earn from the royalty, you can earn on the deal percentages.

Set a variable rate. Set the rate depending on the value of the object being photographed. Of course, photographing a house priced less than 50 thousand dollars, you shouldn't expect a fee worth more than a million. It's nonsense.

Excellent reputation is a plus in work with the real estate agencies.
A significant advantage of this photography type is that a photographer does not need a lot of equipment. A digital camera, wide-angle lens and a tripod in most cases this will be enough.
#3 Stock Photography
In the attempt to enter the market of stock photography, you can look through dozens of photo stocks, and become a member in at least a couple of them, sent photos there, but have them not sold out. That often happens, no offenses. To earn there, you still should submit professional, high-quality pictures, either processed or not.
Stock industry is very complicated for novice photographers regarding entry into the market because it primarily makes the photographers take the already known photos. People are looking for and buy those photos, which should help them in selling their goods or services here. Keep this in mind at all times that you are working on photos for sale. Here, you can hardly sell what you like to photo, but can easily sell what is needed by someone else. Forget about any fine art or copyright stuff.
#4 Art Photography
This is the hardest photography genre to sell. To sell the art photographs is a probably the most difficult way to make money too. The competition is very high, the market is overloaded by works of a variety of photographers, who are trying to sell their work, and the place on the buyer's wall, meanwhile, remains limited. No wonder, people tend to hang there the photos of their own, and not somebody else's. Only wealthy people can collect someone's views.
3 things that are worth considering before you start
1. You need to establish an audience. People very rarely buy photos of unknown authors, even rich ones. If they are heard of you at least once, there are more chances to increase the price of your photos and successfully sell them. The best way to start making money selling art photos is to show people the work for free and create a community of fans of your creativity. Do this through your social media accounts. It's also a good way to get spotted by someone influential or find a generous sponsor.
2. Quality is deadly important! If your photo looks like the one that your dad "has just snapped on the phone" while traveling to the countryside, you won't sell it. Learn why you need ProofQuick to stand out from the rest of failing paparazzi.
3. Unique style. Your photos should not only be technically flawless; but there must also be something that will allow you to stand out in content. Recognizable author's style will help you in selling the prints to the members of the chosen community.
Ways to sell your photos
Now that we've touched on the highlights worth considering before you start to sell the photos, let's think about how exactly you will sell them.
Direct sales. The oldest way of selling everything. If you feel the strength to be interested in communication with the audience (in your city, university or the workplace), it will be easy for you and then you should concentrate on this very sales method. The benefits for both parties can be obvious: if you agree to decorate a cafe, it will receive the free interior decoration, and your work will be seen by a lot of visitors, thus, your potential buyers. With HR it's easier to be spotted faster.
Sales via the Internet. There are a lot of tools that come to mind mentioning online sales. There are sites like Etsy, Fine Art America, and Redbubble, but they do not offer as many opportunities as Amazon and take a higher percentage of sales. But again, despite the fact that these services allow you to upload your photos, select options sales, and even print and send your work to the buyer, they cannot promote you. Thus, we are back to the first point: for more successful sales you need an audience. Think of that!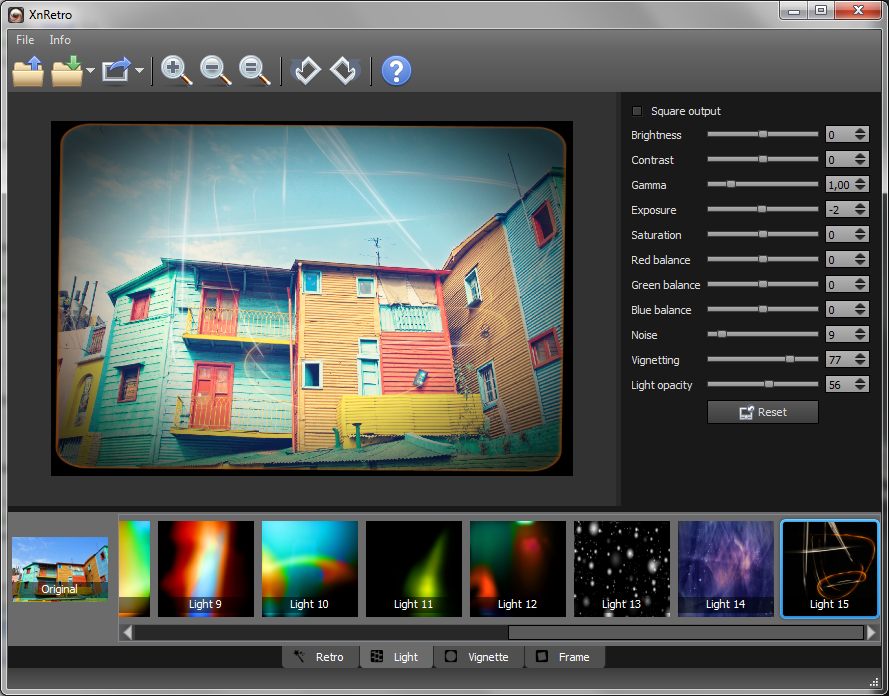 Useful Photo Processing Apps
In the end, every professional photographer that sell photos and make profit needs to work with the useful photo processing tools. Modern photography is impossible without a professional processing afterward. Here's the list of needful apps and services you might need in your photography career if you use mobile photo proofing/editing/collaboration devices.
Repost for Instagram allows you to do one important thing: to promote your material, repost photos and videos from other accounts and so on.

Diptic allows you to put a few photos in a single publication.

HelloCamera is a real photo editor. It allows you to do wonderful things with the image. There are original filters, effects, and, of course, a variety of frames.

InstaSize makes it possible to publish the images in their original form.

InstaVideo has a lot of opportunities, which will be enough to solve a variety of photo processing problems. For example, you can add music to your video to the playlist of your smart phone / tablet. Overlay text and frames. Another interesting feature is slow motion. You have an opportunity to capture the video and add slow mo effects.

Overgram is the most convenient way to organize the work of the texts on the images. You can change not only the text size and its location on the image, but also the font, color, and even the text.

DXP Free is a small program that solves, in fact, the one and only task. It brings together the photos.

Fotogramme allows simultaneous login for multiple accounts.

Picfx – a chic set of filters for image processing.

TagsForLikes shows the most popular hashtags; you can use in photography.

Only put is a service which is designed to manage accounts on Instagram, has a Web interface (simply site), which allows a computer to upload images and videos to Instagram and give them a description.

Unfollowgram – a site that allows you to keep track of those who have unsubscribed from your page.
Feel free to suggest, share and comment on the information. Welcome to ProofQuick photography processing software which is also profitable. Check it out and make sure!