There's no need to explain that online proofing system can be a must for an ideal graphic design development. However, few things can be more stressful than a design critic. Graphic designers can hardly stand it.  Still, when you work in a team, fruitful collaboration is a must, and the professional feedback to the point may be a moving force of the whole process. It is believed that the successful design includes a variety of viewpoints, and criticism is a great way to collect these points of view.
From this perspective, there is a new option to dwell on your plans, and an overall improvement of the design product called online proofing system for designers like Proofquick.com.
The design should be reviewed and approved as often as possible. Cooperation is a distinctive feature of the process of creating a new design. Designers can no longer be lost for half a year, and only appear when a new set of PSD's ready. Without a team that can make the proof, each review and design release can be tough to achieve and may be shelved, indeed.
There are many ways to assess and criticize the design as it is created, make it out on the spot from useful ideas in real time regime via easy Proofquick.com proof-board.  Now we're going to stop and check out some of them:
1) Stay сonnected
Communicate and share, rate your design, comparing the work with other successful products.  Being up to date not only means to know how and why this or that looks good. This is an understanding of how and why the decision is suitable for the final product. When people stay connected, they get it betterю
When you meet a design that you like, try not just to memorize it, remember all those features and parts that you enjoyed in it. Understanding of material of any design changes and trends is the key to using it for your success. Keeping in touch is available via Proofquick.com with no problem.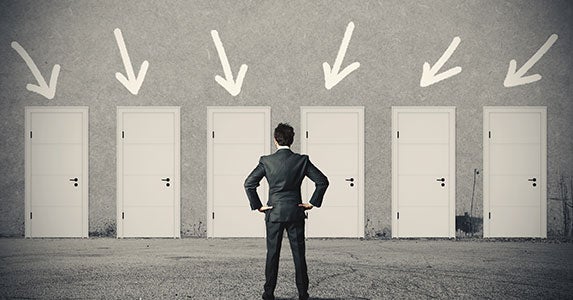 2) Consider options
Imagine your client questions that arise at the first show design. Or imagine yourself in your approvers' shoes, etc. Now think about how to prevent the problems if any. But do not get confused by your explanations. Instead of using words, address the lack of experience or knowledge and correct design if needed. It is more suitable for both your customers and end-users of your design.
When working on a project alone try to distract from the work flow to make a presentation. It takes about 5 minutes and shows which areas of work will require additional explanation. This is a productive approach to using collaboration platforms.
What could be more important than to try your client's shoes, eh? Try to remove all the obstacles that interfere with productive work and fruitful communication. An imaginary person who uses your product is another way to widen your designing horizons. Stay in his or her place and see things that you might miss.
3) Care for the users
Not all projects have the budget and time to consider all the details. When working alone, try to form a set of features, a different set that you use from project to project. A good "fast" set of "features" may include some favorite tools. Keep the members of your family as your approvers, because you had the opportunity to observe how they assess various things impatiently.
Someone may be working in the mobile industry, and therefore the applications should be as if tried on "you." Everyone should be comfortable and clear with what you develop and improve after the revision.
An impressive set of tools helps make the design available. Every time you get into the delicate situation in design, try to look at things from different "points of view.": Does your mom understand what this or that icon means?
4) Refer to a real friend
To view how someone uses your product is one of the best of practices. Testing "in live" should not be something big and complicated. With Proofquick.com you can invite friends as Observers to test what you do too! Just take your phone at a party and ask friends what they think about your new graphics.
Of course, parties may seem a strange place to test, but it's your job, and people tend to wonder what you're doing. It takes less than a minute and is certainly more interesting than talking about the weather or heavy drinking. As the party goes on, the use of a certain number of drinks may improve the test results, so just don't.
If you happen to come across such a real friend person, do not hesitate to ask about your design project. Their answers may surprise you.
5) Ask for feedback on the Internet
If you are working on a project alone, a team of the world with internet access is at your disposal. Get feedback, publish progress on services, such as Dribbble and Behance. Share part of the project on the Internet before you show it to the client. This is a chance to spend a quick rough testing, as well as a way to evaluate the response with minimal risk.
When you work in a professional collaboration workbench, do the same, but with the assigned Approvers. Invite your community to discuss the project. The result will be a precise, focused on the product launch, which meets needs of the community and the client.
One of the hot favorite destinations is the so-called public interest group in Slack. These groups are considered as a virtual shared workspace. At any time of the day, there are a few people who will be happy to answer questions, write a review, as well as look at the design to check for "bugs."However, if you work in Proofquick.com, you won't need that because it substitutes any instant messenger and even a solid photo editor like Photoshop.
6) Make critics your workflow ally
Criticism is useless if you do not react. Therefore, we must make a draft as early and often as possible. Why? Eliminating of drawbacks before the development before money is invested will not cost big. At the end of the path errors will cost you much more.  Even the best designers can benefit from the strong support of their team or effective management and control of the chief.
Mow that you know the way of how to improve your design do ot forget to stick to them and also: stay approved through credible proofing systems online like Proof Quick online solution. Good luck!