It's been awhile since Prisma entered the market and conquered the hearts of mobile apps users and became one of the most favorite free good photo editing apps ever seen. However, there are good photo editing tools that can turn your photos into art, apart from it. We've picked about eight more, in addition to your favorite Prisma. Do you wanna know which ones? Follow us, then.
Mlvch
Alongside Prisma, which is a non-American development, another group of Russian developers launched Mlvch as a similar app and a good alternative. Initially, it was planned for release as an analog to Deepart.io mobile web services, are good photo editing apps stylizing photos as the works of famous artists. So, Mlvch functions similarly to Prisma but has a more detailed photos study and plenty of styles available.
Thus, while Prisma image processes 20-30 images, Mlvch – 100. The end results in Mlvch are less similar to the original photo and are more like the works of art: the application changes style of the picture selected, their colors and even some graphic elements.
There are a couple of drawbacks in comparison to Prisma: relatively low processing speed and the high price. A free edition can only handle 1 picture per day.  
Ultrapop
This incredible application was designed by Belorussian developers who are something. A true hipster application for the lovers of pop art and psychedelia, it gives a feeling of Andy Warhol-era to every user. Ultrapop contains the thematic collection of bright filters that can be applied to an unlimited number of images in the form of various geometric shapes, as well as the intensity adjusted to each of them. Several collections are free; others are from $ 0.99 to $3.99 depending on the number of filters incorporated therein.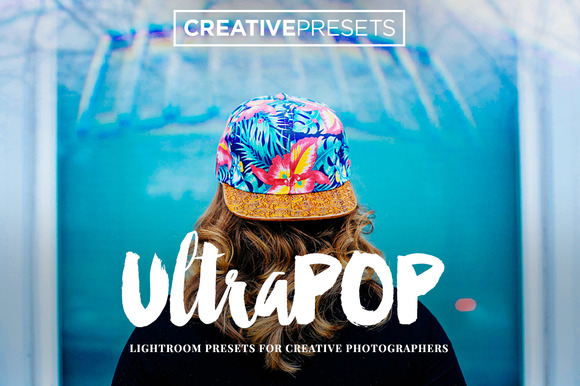 Fragment
Fragment is one of the top apps as per the mobile users. It is a unique photo editing application, allowing you to apply distortion, glitch effects, has templates for collages, mosaics, etc. It also has geometric shapes. The Fragment filter lets the users add various colors to the images, add the color tints, adding photos certain atmosphere. The app appeared a year ago; it has been updated several times, since then, getting new filters and settings. It's not one of those free photo editing apps; its price is $ 1.99.
Enlight
This is a powerful and universal photo editor for those who are limited with the monotonous effects of the popular applications. Enlight combines all basic functions of any universal photo editor – from cropping and size change,  color and exposure correction to the adding filters and labels. You can also "mix" multiple photos, creating images with double exposure, stylizing photos as oil paintings or sketches, and add frames, etc. The application is not particularly interesting with its art effects, but any user can create quite impressive original pictures if wishes.
MuseCam
Among good photo editing apps, it's often hard to find the one which is suitable personally for you. If Enlight has lots of tools that allow you to modify the images manually, the main advantage of MuseCam is a huge choice of various filters. There are two pre-collections: colorful, and black and white. The rest can be purchased in the store. Additional filters are selected by the theme of the photo that the user intends to edit with. There is a collection designed by famous photographers. Of course, the app is free, but the filters are prepaid, as usual.
D3LTA
D3LTA is another finding among the apps for photo editing, with geometric tools. The effects are more interesting than with Defqt, but the opportunities for manual processing are weaker here. There are 30 choices, tied to the geometric shapes of the original image transforms. 12 of them are available for free, the others are prepaid. Transformations are rather intricate, but can quickly get bored. One of the most exciting features is the fact that you can order a T-shirt or a sweet shot with your photos processed in D3LTA right in the app.
Defqt
Defqt idea was developed by Czech graphic designers who decided to create a simple and intuitive mobile application with geometric effects like D3LTA.
Defqt alters photos using numerous geometric effects. Among them, there are a reflection, kaleidoscope, adding noises, overlay multicolored geometric shapes, and spots, similar to the spray from the spray paint, triangulation and others. Most of the effects are available for free; others can be purchased for $ 2. There are several color tools, but much attention is paid to the geometry.
B&W Film Emulator
This is the only black and white photo editor you can find among the cool photo editing apps, with great functionality. The application for monochrome photos will be popular among the fans who like pretending being someone like Newton or Horst. Minimalistic B&W Film Emulator does not just make the picture black and white but also allows you to see how the uploaded a photo would look, if it was shot with a particular black-and-white photographic film, for example, TRI-X 400 from Kodak or Neopan 400 from Fuji. The high-quality application allows you to customize the contrast and shadows, add a vignette and even more.
As you see, there are exciting, highly efficient and good mobile apps that can turn your photos into the art pieces, apart from Prisma. No wonder, the time doesn't stand still, neither do the technologies. Each year a new photo editing tool appears, so you'd better tune in and stay updated.
Have anything to add? – Welcome with your suggestions and comments below.