Top quality proofing applications care for their users and release effective tools for their favorite mobile devises. How to use them? The answer is – same easy. To use a proofing app iPad, for example, can be as simple as edit or proof the documents in your preferred web photography proofing app. Let's see how an average photo proofing app for iPad functions and what's the actual use for the customer?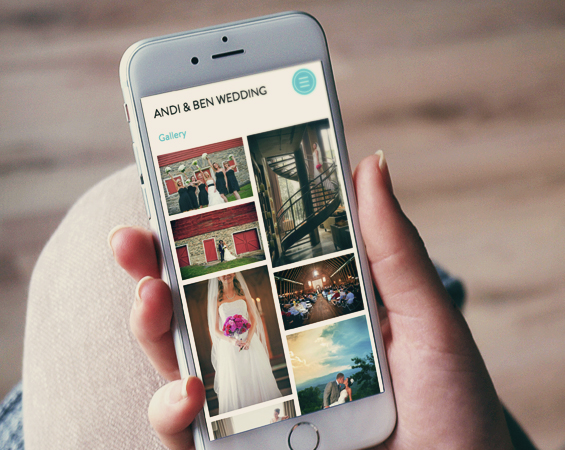 Using Photography Proofing App
At a time when virtually any portable device is equipped with a camera, anyone can (and usually tries) to make photos at mobile devices as a real photographer. The footage, however, is not processed for the most part (in the best case – some filters in Instagram are applied). But still, there are a lot of enthusiasts among both amateur and professional photographers who do not mind the mess on the image in the photo editors immediately via their mobile devices either for professional or personal purposes.
Somewhere between the two extremes like Adobe Lightroom professional package  and the aforementioned free photo editors for mobile platforms – they are always at hand, allowing you to process a picture immediately after it is received and offer basic tools that can be used even by the usual amateur photographers.
Such free photo editors for mobile platforms do not need special software or hardware or instructions and representations from the developers. If ProofQuick is a collaboration platform which is available to iOS and Android devices, other photo editors function same but are differently positioned to the market.
Unfortunately, many of them are very simple applications in comparison with Photoshop, with a basic set of functions only, and, frankly, are too weak to be a competition. But you can note that Adobe has commercial products that offer much more light weighted features like Photoshop Touch and other. So, the users who do not want to mess around with complex apps can use same functions but either free of charge or simply from other developers, and on their mobile devices too. Paint NET, in Vision, Concept inbox, etc., is always at your disposal for mobile use.
Anyway, no matter what you choose to use, mobile picture proofing app will have the same understandable interface and familiar functions. The main window usually displays the tape with your photos or design found in the device. Click on the icon – and a full-screen view will be opened; to get into the editor, the system buttons are used to call a menu and select the appropriate option. In the main window, first, click the Edit button, and then select the desired picture and the tools to apply, etc.
Editor's menu may be divided into several sections: first, you can crop, straighten the horizon, rotate 90 degrees and make mirrored versions (vertical or horizontal). Second – exposure compensation is available, adjusting color saturation, brightness, and contrast, transferring photos to the monochrome mode with manual selection of shade, or in the traditional B / W. Third may be a single instrument – soft focus, allowing you to set "artistic" image blur and so on.
Finally, filters and frames may be found in the final, the fourth menu tab. In modern mobile editors, you will be able to use more than a dozen of the most conceptual filters, frames, and collage samples, and with the most basic options.
Photos can be obtained from the camera or chosen from a gallery for processing. Then you get into the main window of the editor, here is the very category of photos and editing tools (portrait, landscape, any image).  Sometimes the items like portraits are automatically corrected, contrast and color images may be independently adjusted- if you want the settings to be changed, it is enough to make a click on a necessary option. The menu of contrast correction and color correction will be easy to reach out and use. Choosing the selected parameter is simple. When you click on a picture icon, it shows the original image, which is useful for comparison with the changes being made. All the other tools work on the same principle – a pop-up menu with a list of settings just like in the web version of preferred editors you used to apply on your PC or Mac book.
The final results can be saved locally, or send to Facebook or Twitter, and via other social media profiles to the customers or your colleagues, friends, anyone who is in. All this is possible via alternative editing/proofing solutions on mobile devices alongside Adobe Photoshop professional editor. So, it won't take much time or effort to process the photo or design even for a regular mobile photo editor, not to mention the keen users of any application with «Photoshop» in the title.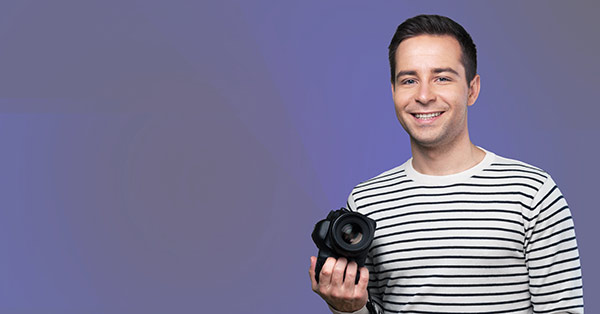 To sum up
Photo proofing app android or iOS, no matter, gives you an opportunity to work all year round day and night without interruptions even when you're away from your usual working area. Mobile apps for editing keep you tuned in and your team always up dated, not mentioning your customers who will always keep in touch with you.
The most convenient control implemented is bearing in mind that such apps also looks quite good regarding functionality, and your attempt to find "your very" photo editor should start with them. If you want the maximum functionality, regardless of the particular interface, revise such photo editors like Pixlr Express or Cage, in this respect they look, perhaps, better than others. Social functions, available in some editors in our opinion, are unlikely to be particularly in demand, especially in professional ones, after all, it is much easier to use the same Instagram or Twitter for these purposes as they are positioned as social media tools mostly and that's true. Professional sharing, editing, proofing, and collaboration are available with mobile versions of rather specific and tailor made solutions.
Try them out, share your opinion, do not forget to comment on the post and good luck!